The COVID-19 vaccine is available to anyone 6 months and older. Please call (808) 259-7948 to schedule.
COVID-19
Waimānalo Health Center is committed to the health and safety of our patients, staff, and community. We are closely monitoring the COVID-19 situation and taking the necessary precautios to provide the safest and best care possible.
SEEKING CARE
Telehealth: Now available, telehealth provides patients health care wherever you are! Telehealth is available for medical, behavioral health, and nutrition counseling services. Learn more.
In-person visits: If you need to come into the clinic for your appointment, we require that you wear a mask. In addition, only caregivers are allowed to accompany you. Mahalo for your understanding.
Call ahead: You can help protect yourself and others from the spread of illness. If you have fever or respiratory symptoms such as cough or difficulty breathing, please call us at (808) 259-7948 before coming to the health center. By calling ahead, precautions can be taken to prevent the spread of germs. Mahalo for your kōkua.
---
COVID-19 TESTING
Waimānalo Health Center offers COVID-19 testing for anyone who meets the testing criteria.
Testing criteria as of 8/16/2021
You are eligible for testing if you have any of these symptoms:
Fever or chills

Cough

Shortness of breath or difficulty breathing

Fatigue

Muscle or body aches

Headache

New loss of taste or smell

Sore Throat

Congestion or runny nose

Nausea or vomiting

Diarrhea

Rigors (repeated shaking with chills)
Asymptomatic persons with known or suspected exposure to COVID-19 may also be considered for testing.
All COVID-19 tests require an appointment. Please call us at (808) 259-7948 to ask about getting tested. If you suspect you may have COVID-19, please self-isolate.
To learn more about WHC COVID-19 Testing, click here.
For tips on how to use a self-test, click here.
If you were exposed to COVID-19, please read information here on when and how to quarantine.
---
COVID-19 VACCINE
Please visit waimanalohealth.org/covid19vaccine for information.
---
WAYS TO SUPPORT
In order to safely care for patients and to ensure safe practices for staff, Waimānalo Health Center is seeking the following donations:
Personal Protective Equipment (PPE) including latex-free/nitrile exam gloves, surgical/droplet masks, N-95 masks, etc.
Hand sanitizer with 60%+ alcohol
Pump hand soap
Disinfectant wipes
If you are able to support by providing a donation, please contact our Development Department at (808) 259-7949 or at development@waimanalohealth.org
Monetary gifts are also extremely helpful in this time. Donations can be made securely online via PayPal or checks can be mailed to 41-1347 Kalaniana'ole Hwy, Waimānalo, HI 96795.
---
WHAT ARE WE DOING AT WAIMĀNALO HEALTH CENTER?
Our top priority is patient safety and well-being. Here are a few highlights of measures taken in response to COVID-19.
We continue operating with enhanced procedures to ensure safety of patients and staff including: guidelines for patients and staff that require face masks and sanitizing their hands upon entering the building, increased sanitation and cleaning efforts, and a separate clinic space for patients with cold symptoms.

We launched our telehealth service to ensure access to healthcare and offer patients care from the comfort of their home.

We established a COVID-19 committee led by members of our executive team to ensure our procedures and practices meet or exceed the guidelines established by the Centers for Disease Control and the Department of Health.
For a more detailed list of WHC response, please click here.
---
STAY INFORMED
The spread, detection, and treatment of COVID-19 is continually evolving. Click below for more information.
The CDC has an interactive symptom checker available.
COVID-19 Resource List This list is compiled and updated by the Waimānalo Health Center Community Services team as a resource for the community.
Multilingual Resources - State of Hawaiʻi COVID-19 Resources
Gagana Samoa (Samoan) | Ilokano (Ilocano) | Kajin M̧ajeļ (Marshallese) | Kapasen Chuuk (Chuukese) | Kosrae (Kosraean)
Stay Updated!
Sign up for Waimānalo Health Center updates: new services, upcoming classes, and more!
HOURS
Monday: 8am - 5pm
Tuesday: 8am - 5pm
Wednesday: 8am - 5pm
Thursday: 8am - 5pm
Friday: 8am - 5pm
Saturday: 8am - 12pm
Sunday: Closed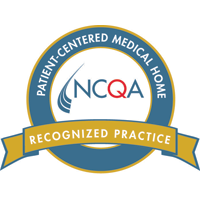 © Waimanalo Health Center