Giving Opportunities
Online Donations
WHC trusts PayPal to process your secure online donation. Please use our PayPal page to begin processing your donation.
Donate By Mail
Please complete the WHC Donation Pledge Form and mail to:
Waimānalo Health Center Development Department
41-1347 Kalaiana`ole Highway
Waimānalo, HI 96795
Corporate Giving
If your business is looking for a meaningful organization to volunteer or partner with and would like more information about opportunities with WHC, please call (808) 259-7948 ext. 120.
Company Matching Gifts
Double the impact of your donation through a company matching gift program. Many businesses offer to match charitable donations of their current or even retired employees. Check with your company to see whether it offers a matching gift program and call the Waimānalo Health Center today to initiate your charitable gift.
Combined Federal Campaign
If you're a federal employee or member of our military, you can designate the Waimānalo Health Center for your Combined Federal Campaign. Please use agency code 34104 to make your donation.
Aloha United Way
The Waimānalo Health Center is an Aloha United Way partner agency. To contribute, fill out the Donor Choice section of your AUW Pledge Card using our AUW code: 79660.
Foodland's Give Aloha Program
During the month of September, Foodland Maika`i customers are invited to make a donation of up to $249 (per person, per organization) at checkout to their favorite non-profit organization registered in Give Aloha. Foodland matches a portion of each donation. You can choose WHC at checkout by using our Give Aloha Code: 77138.
The Foodland Give Aloha Program holds donation information to the highest levels of privacy. Therefore, the Waimānalo Health Center will not receive your contact information to share our gratitude. If you would like the Waimānalo Health Center to acknowledge you and your gift, please feel free to contact us at (808) 259-7948 ext. 120.
Donation of Goods
Your donation of food, clothing, household items, office supplies, hygiene products, or medical supplies is always welcome at the Waimānalo Health Center. Please contact the Waimānalo Health Center at (808) 259-7948 to learn more.
HOURS
Monday: 8am - 8pm
Tuesday: 8am - 5pm
Wednesday: 8am - 5pm
Thursday: 8am - 8pm
Friday: 8am - 5pm
Saturday: 8am - 12pm
Sunday: Closed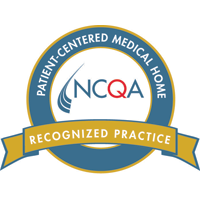 © Waimanalo Health Center