WHC `Ohana Resource Fair - Sat, August 5, 2017
WHC `Ohana Resource Fair - Sat, August 5, 2017
Posted August 01, 2017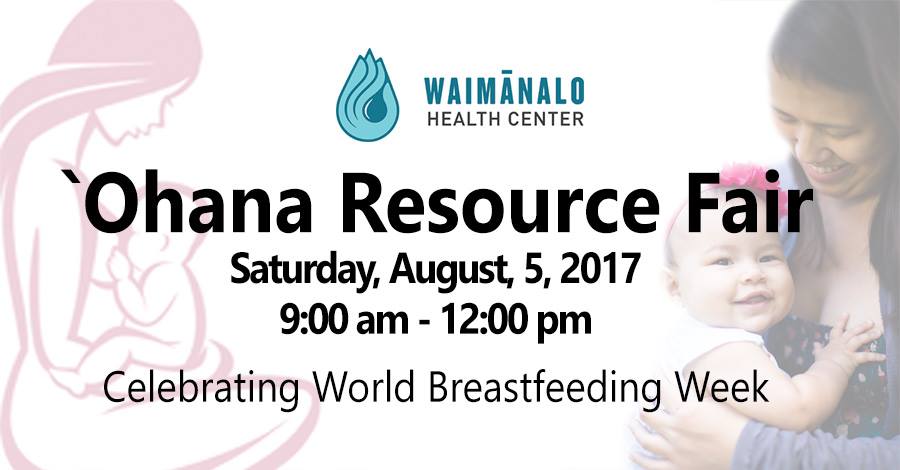 Join us on Saturday, August 5, 2017 from 9am to 12pm at the `Ohana Resource Fair at Waimānalo Health Center to learn about the importance of breastfeeding and celebrate World Breastfeeding Week. Healthy Mothers, Healthy Babies Coalition of Hawaii, Hawaii Mothers' Milk, and WIC Peer Counselors will share breastfeeding information and resources. Bring your keiki, `ohana, your tribe, your village!
Event Highlights:
10:30am Global Big Latch On. Breastfeed with moms around the world!
Cooking demo
Find a doctor or doula
Prenatal nutrition info
Safe sleep info
FREE goodie bags
FREE prize drawings
FREE parking at Waimanalo Elementary & Intermediate School
Event Sponsors:
Waimanalo Health Center's WIC Program
Hawai'i State Dept. of Health's WIC Program
Call Amber or Val for more information (808) 259-7940.