Waimānalo Health Center Wins National Award for Healthy Workplace Practices
Waimānalo Health Center Wins National Award for Healthy Workplace Practices
Posted March 23, 2017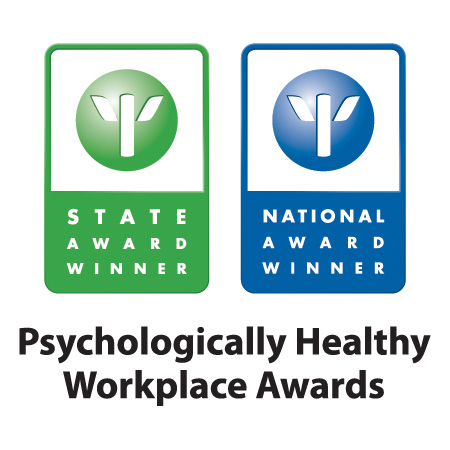 The American Psychological Association (APA) named Waimānalo Health Center the winner of its national 2017 Psychologically Healthy Workplace Award – Nonprofit Category on Thursday, March 23, 2017 in Washington D.C. The award recognizes the health center's E Ola Pono employee wellness program, which provides year-round programs and services in addition to an annual allowance for each staff member for health-related purchases.
Four other organizations were also recognized by the APA on Thursday – Hill Brothers (Puerto Rico), Prudential Financial, University Health Alliance and Utah Foster Care. Read more here.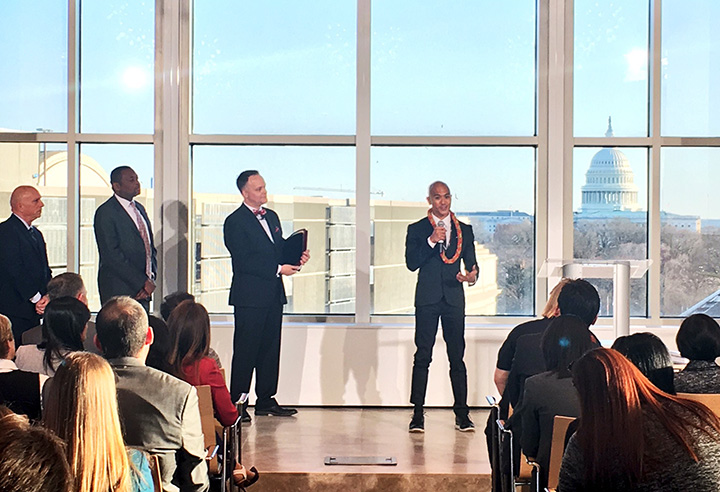 Dr. Sid Hermosura accepting the award in Washington D.C.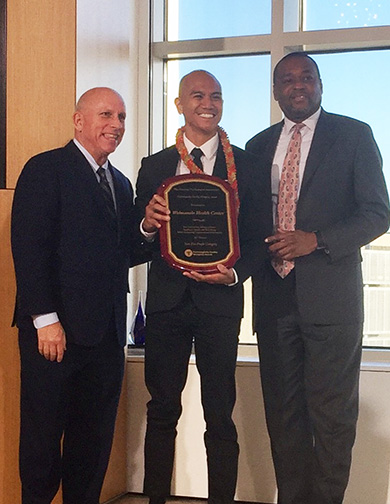 L to R: Dr. Antonio E. Puente, APA President, Dr. Sid Hermosura,
Waimānalo Health Center Behavioral Health Director, and Dr. Arthur C. Evans, APA CEO.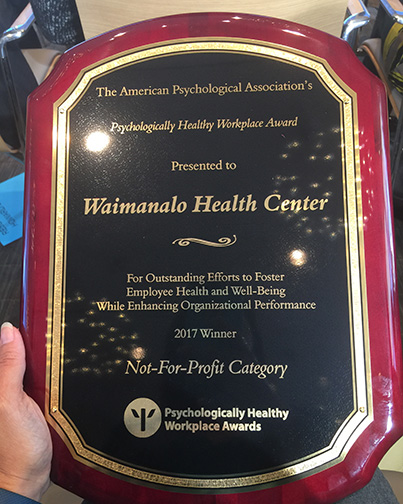 Waimānalo Health Center's 2017 Psychologically Healthy Workplace Award