Telehealth now available!
Telehealth now available!
Posted April 07, 2020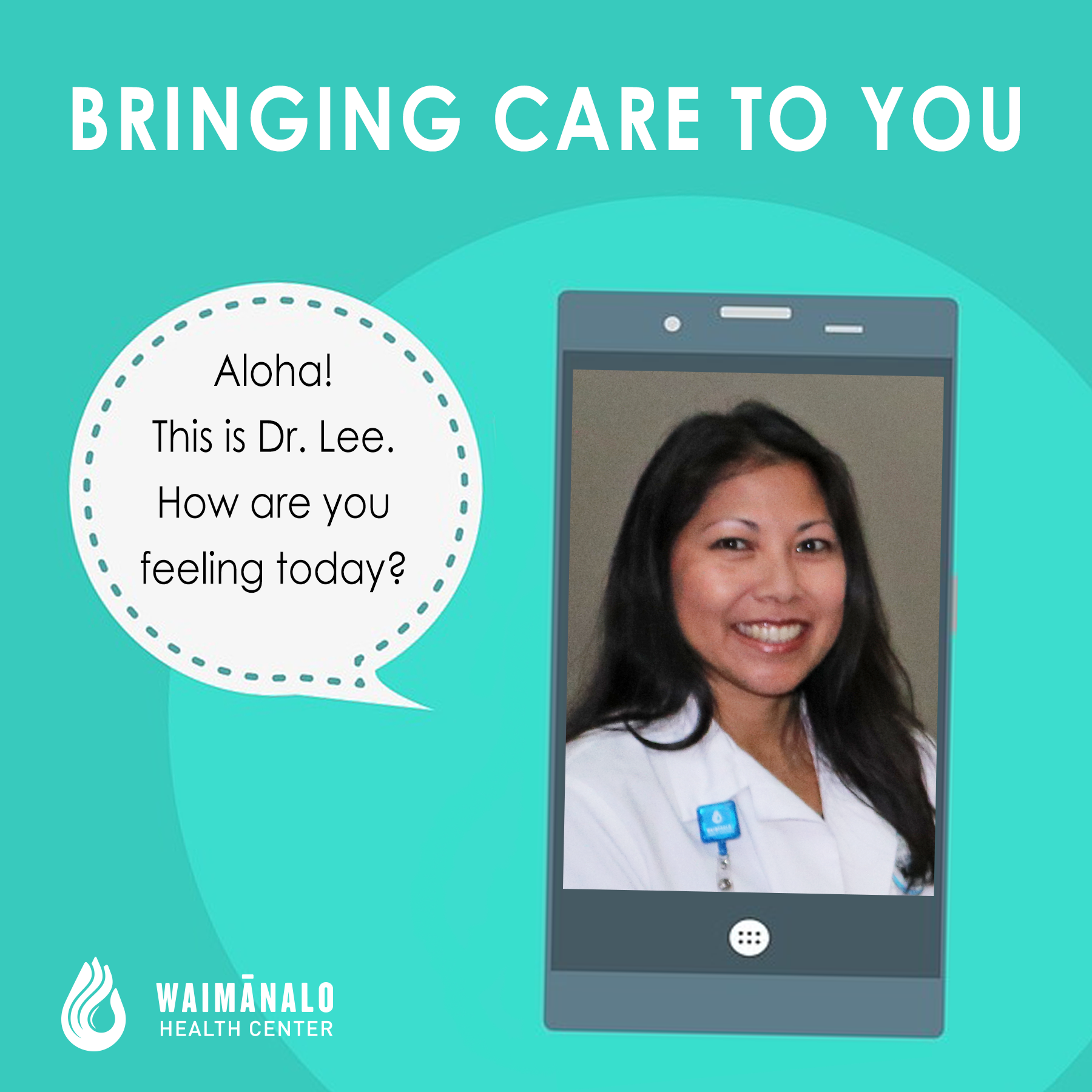 Waimānalo Health Center is now offering telehealth.
Increasing access to care and offering an alternative to in-person visits, patients can now receive health care from the comfort of home.
What to know:
Telehealth is available for medical, behavioral health, and nutrition counseling services.
Telehealth appointments are held between the patient and provider through a secure and confidential platform.
Telehealth requires that the patient have an email address AND device such as a smart phone, tablet, or computer.
Please give us a call at (808) 259-7948 to see if telehealth is the right fit for your health care needs.