Spring Break Program at Waimānalo Health Center
Spring Break Program at Waimānalo Health Center
Posted February 15, 2018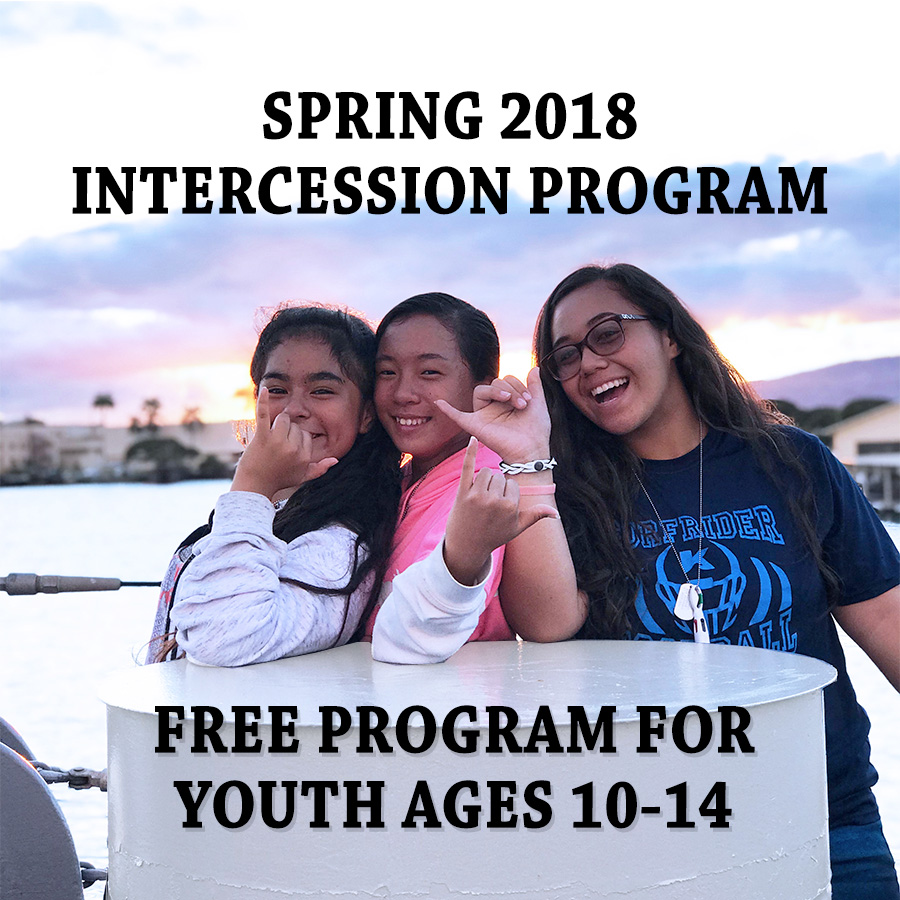 What: Spring 2018 Intercession Program
When: Monday, March 19 - Friday, March 23; 8am - 3:30pm
Where: Waimānalo Health Center
Who: Youth ages 10-14
Cost: Free

The theme for this year's spring program is "Sense of Place." All activities will tie back to where we come from, and how it plays into our health, and identity as youth leaders and community members. Participants will spend each day learning about culture, nutrition, and leadership while engaging in fun physical activities, field trips, and games.
Download program application here: http://bit.ly/2Bw4Bo0
Completed applications can be printed and dropped off at the health center front office or emailed to Nicole Peltzer at npeltzer@waimanalohealth.org. Feel free to call Nicole with any questions at 954-7142.
Intercession programs are hosted by Waimānalo Health Center's Youth and Young Adult Services Department.