Need Health Insurance?
Posted November 18, 2014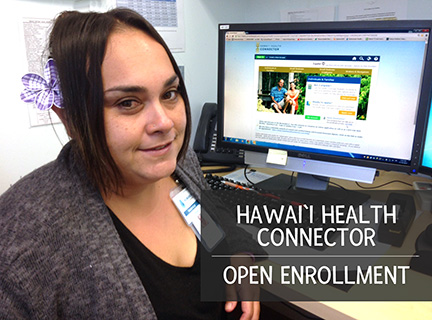 Now is the time to reconsider your family's health insurance. Hawai`i Health Connector's open enrollment is from November 15, 2014 and ends on February 15, 2015. We understand the enrollment process can be a little confusing. Not to worry, we're here to help! Visit us at any of our enrollment sessions with your health insurance questions or concerns. Please see flyer below for enrollment session dates, times and contact information.