COVID-19 Vaccination Clinic Waimānalo Elementary & Intermediate School 1/29/2022
COVID-19 Vaccination Clinic Waimānalo Elementary & Intermediate School 1/29/2022
Posted January 26, 2022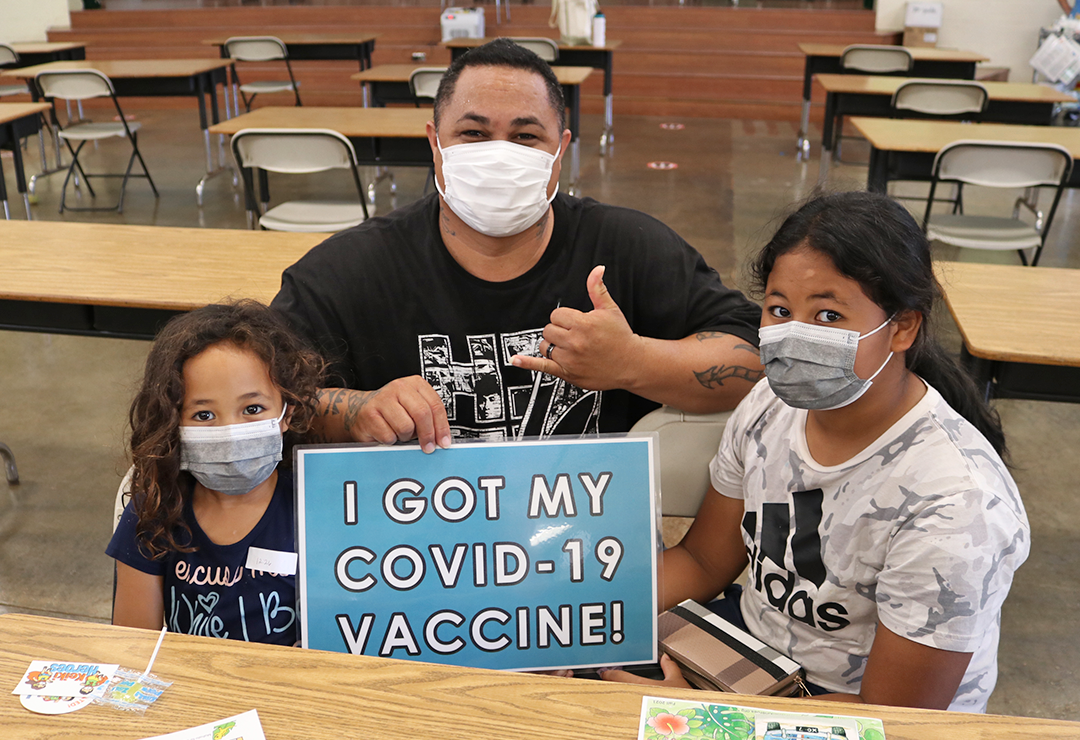 Waimānalo Health Center pop-up COVID-19 vaccination team will be at Waimānalo Elementary and Intermediate School this Saturday, January 29, 2022, 9am to noon.
The COVID-19 vaccine clinic is open to all 5 and older. Please protect yourself and your 'ohana by choosing to get vaccinated, and getting your booster if eligible.
Cost: Free
Vaccines available: Pfizer and Moderna
Boosters available. Anyone 12 and older is eligible for a booster 5 months following completion of Pfizer or Moderna initial series (2 doses), or 2 months following Johnson and Johnson vaccine.
Pre-registration is not required, but preferred and will save you time. Please see more information below.
For keiki vaccinations 1st doses, please complete:
Minor Registration Form
For ages 5-11: Pfizer Consent Form & Checklist – minors 5-11
For ages 12-17: Pfizer Consent Form – minors 12-17, and Pre-vaccination Checklist
If already registered with Waimānalo Health Center, please complete only the Consent and Pre-vaccination checklist.
Adults are welcome! Please complete:
Adult Registration Form, and Pre-vaccination Checklist
Bring ID and insurance card if you have
Forms are available at waimanalohealth.org/covid19vaccine. Please email completed forms to covidvaccine@waimanalohealth.org.
Or forms are available at WEIS Administration Office. Please bring completed forms with you to the clinic. If you are unable to complete the forms in advance, we will have copies onsite the day of the clinic. Mahalo for protecting your keiki and 'ohana.