COVID-19: Waimānalo Health Center
Waimānalo Health Center is committed to the health and safety of our patients, staff and community. We are operating with enhanced procedures in place to help prevent the spread of COVID-19 including:
We are doing telephonic screening of patients with fevers and respiratory symptoms prior to them coming in to the health center.
We are isolating patients with cold symptoms so they are not in the same areas as other patients.
We established new guidelines for patients and staff upon entering the building. All patients and staff must sanitize their hands upon entering the building. All patients and staff are required to wear a facemask. In addition, only caregivers may accompany patients to their appointments.
We have increased the frequency and extent of our sanitation and cleaning efforts with additional disinfecting of patient exam rooms, common areas, and high-touch surfaces.
We are communicating regularly with our staff to keep them updated, share new procedures, conduct training, and provide them with helpful reminders for staying healthy.
We require our staff to check for signs of illness before reporting to work each day and to stay home if they exhibit symptoms.
We have implemented social distancing measures including suspending all classes, eliminating meetings with external partners, limiting the number of guests and vendors to come on to our property, etc.
We have established a COVID-19 committee led by members of our executive team to ensure our procedures and practices meet or exceed the guidelines established by the Centers for Disease Control and the Department of Health.
Effective March 23, Medical and Pharmacy Hours have been adjusted to ensure we have proper staffing and are able to follow safety protocols established in response to COVID-19.

Medical Clinic Hours: Monday – Friday: 8am-5pm, Saturday: 8am-noon, Sunday: Closed

Pharmacy Hours: Monday – Friday: 8:30am-5:30pm (closed 12:30-1:30pm), Saturday: Closed, Sunday: Closed

WIC office is offering services online or via phone. Please call (808) 259-7940 or email wic@waimanalohealth.org for assistance.
Telehealth is now available, offering patients care from the comfort of their home. Learn more.
Dental Clinc hours have been readjusted to Monday - Friday: 8am-5pm, Saturday - Sunday: Closed.
Vision Clinic hours have been readjusted to Monday - Thursday: 8am-5pm, Friday - Sunday: Closed.
Updated 05-11-2020
Click here for more COVID-19 information.
Stay Updated!
Sign up for Waimānalo Health Center updates: new services, upcoming classes, and more!
HOURS
Monday: 8am - 5pm
Tuesday: 8am - 5pm
Wednesday: 8am - 5pm
Thursday: 8am - 5pm
Friday: 8am - 5pm
Saturday: 8am - 12pm
Sunday: Closed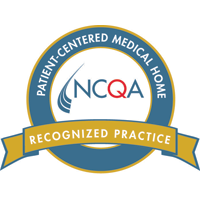 © Waimanalo Health Center